Bowen Therapy
What is Bowen Therapy?
Bowen Therapy is a gentle connective tissue release technique. Connective tissue is general name for muscles, tendons, ligaments and fascia.
It follows the principle that the structure of the body governs its function. Correcting an imbalanced structure may lead to improvements in a broad range of physical ailments including muscular, structural, and visceral complaints.
How does it work?
Gentle cross-fibre moves are applied to specific muscles, tendons and ligaments. These moves have a calming effect on the body's Autonomic Nervous System which can initiate relaxation of the tissues. This can often cause self-correcting structural changes to occur, promoting the body's innate ability to heal.
Click here to find out more: https://www.bowentherapy.org.uk/bowen-origins.php
What can Bowen Therapy help?
Below are examples of the wide variety of complaints that people present with for treatment:
Back and neck pain or stiffness
Sciatica or hip pain
Shoulder or arm problems
Headaches and migraines
Pain, numbness or tingling in hands
Knee, Ankle and foot complaints
Lymph and circulatory problems
Sinusitis, ear, nose and throat problems
Stress-related problems
Many people find Bowen therapy provides symptom relief for the following:
Pregnancy
Arthritis
Fibromyalgia
Multiple Sclerosis (MS)
Parkinson's Disease
The Treatment
After initial consultation and postural assessment, gentle rolling moves are applied across the tissues at specific points in order to trigger a neural response. The amount of pressure used is appropriate for that individual.
Sometimes short gaps of a few minutes are left between moves to allow the body to process the information it has received and initiate the healing process. Many clients become so relaxed they fall asleep during the session.
Treatment is usually carried out directly on skin or through light, loose clothing. Tight clothing or thick material, i.e., jeans, will be requested to be removed. Any areas where clothing is removed will always be covered.
Meet the practitioner
Emma Stafford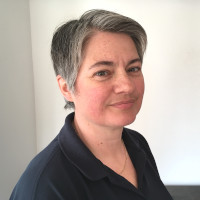 Emma is a qualified nurse, having previously specialised in Neurology.

Qualifying as a Remedial Massage Therapist in 1999 she has worked in Horsham and Hong Kong.

Whilst in Hong Kong she had the opportunity to work at the 2006 International Rugby Sevens.

During her two year stay in Hong Kong Emma further developed her skills by studying Bowen Therapy with two inspirational Australian teachers.

Since then, Emma has completed further post graduate training in Bowen Therapy, and has embarked on other learning experiences, training in the equally fascinating Emmett Technique, Fascial Unwinding and Scar Tissue Release.


Prices
| | Cost | Time |
| --- | --- | --- |
| Initial Consultation: | £58 | 90 minutes |
| Subsequent Treatment: | £48 | 60 minutes |
Hours
| Day | Opening Hours |
| --- | --- |
| Monday | 9.15am - 5.00pm |
| Tuesday | 1.30pm - 8.00pm |
| Thursday | 9.15am - 5.00pm |
| Friday | 9.15am - 4.00pm |