Neuro-Developmental Therapist
What is neuro-developmental therapy?
Neuro-developmental therapy is a simple approach to addressing neuro-developmental challenges that cause postural, learning, sensory, emotional and behavioural challenges. The movements used replicate movements made by developing foetuses and newborns that are required to integrate primitive reflexes, establish life-long movement patterns, grow the brain, and develop postural control.
How does it work?
By integrating retained primitive reflexes, using a personalised programme of movements, we are effectively giving the central nervous system a second chance to develop.
The treatment
When you come to see me in clinic, we'll talk a little bit about what brings you to see me. If you are seeing me about your child, I will often do this by phone, so that we can be sensitive to your child in clinic. I'll then spend some time assessing various movements.
Then we'll see whether we can start to make some changes together, and help you notice some small differences through movement, and become more aware of the way your body moves.
I'll send you away with some movements to practice every day until we next meet. Consistency is the key: It takes around two weeks to form a new synapse by teaching the body the appropriate patterns, and about a month for the synapse to work efficiently. For this reason, appointments should be booked approximately every 4-6 weeks.
Who can neuro-developmental therapy help?
I specialise in working with children and young people with retained primitive reflexes, as well as supporting their parents.
Meet the practitioner
Emma Ashfield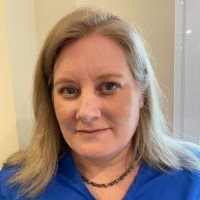 Emma qualified as a Neuro-Developmental Therapist in Rhythmic Movement Training and in 2017 and the Safe and Sound Protocol in 2018.

She works primarily with children with neuro-developmental challenges. Emma uses primitive reflex integration as well as individualised music, rhythm, and movement programmes.

Her approach involves teaching a series of foetal and infant movement patterns, which have the effect of reducing anxiety, sensory, learning and behavioural challenges through neuroplasticity. These movements are valuable life skills that anyone, regardless of age, can employ to effect profound change.

Emma is also listed on West Sussex County Council and Surrey County Council Local Offer, and the SSP can be funded via the Adoption Support Fund.
Prices
Please contact me for pricing. Funding may also be availiable from some local authorities.